This is an archived article and the information in the article may be outdated. Please look at the time stamp on the story to see when it was last updated.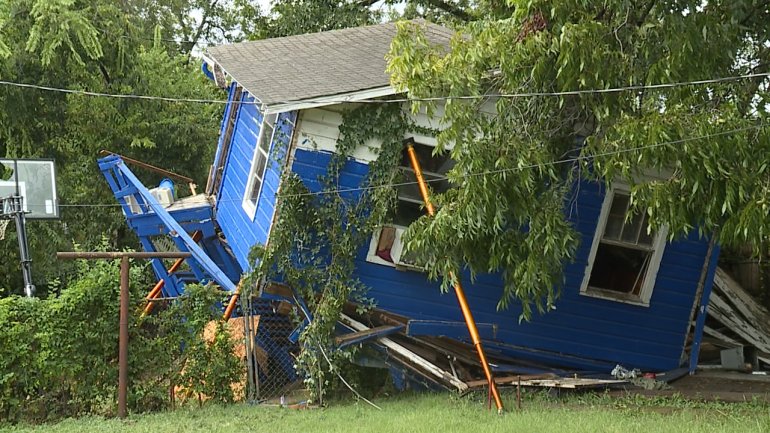 DALLAS – Firefighters rescued a man and a woman Monday morning after the couple became trapped as their home began to collapse.
According to Dallas Fire Rescue, the department's Urban Search and Rescue Team responded to a 911 call at 7:38 Monday to investigate a collapsed home in the 1400 block of Padgitt Avenue, just south of downtown.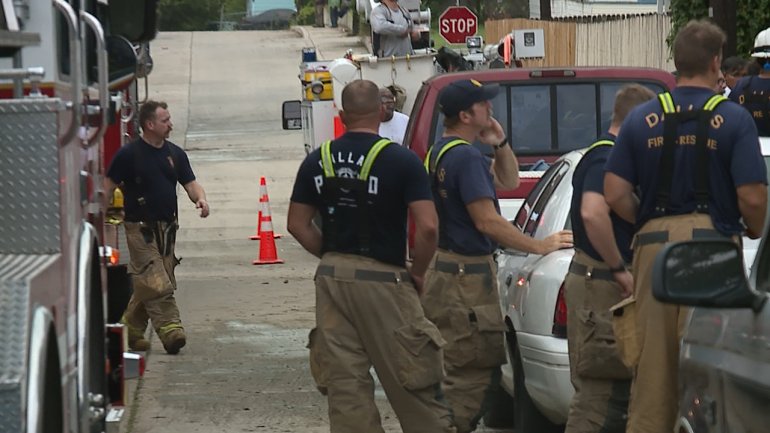 Firefighters found a two-story detached garage, partially converted into a residence, with a man and a woman trapped inside. Crews coached the two to the most stable part of the structure and got them both out with no injuries.
"Everything seemed like it just shifted from the left and came all the way; the TV started flying, tables start sliding and come toward us," Rochelle Johnson said of waking to the commotion in her home. "It sounded like a big boom, like a car had hit the house."
Johnson and the man were evaluated at the scene but were not taken to a hospital.
https://twitter.com/DallasFireRes_q/status/897097933744742400/photo/1