This is an archived article and the information in the article may be outdated. Please look at the time stamp on the story to see when it was last updated.
As "Supergirl" makes its jump from CBS to The CW for Season 2, its new network is excited to take advantage of sharing a home with fellow DC Universe properties "Legends of Tomorrow," "The Flash" and "Arrow."
On Thursday (May 19), The CW announced that crossover specials between all the DC Comics shows are already in the works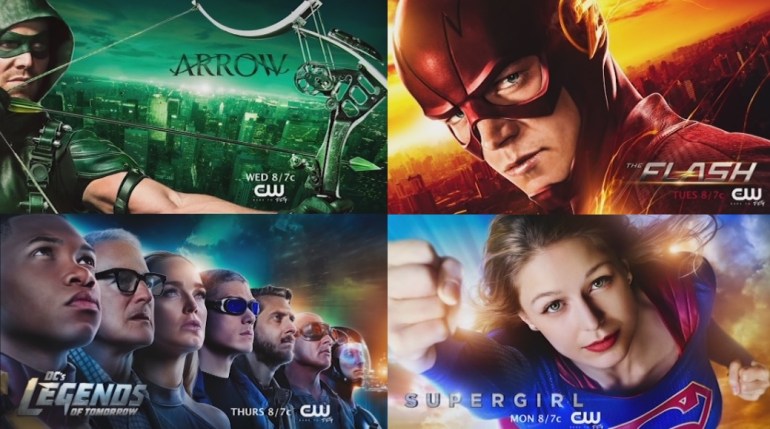 This may sound great for viewers who are already dedicated fans of all four shows, but for those who are only "Supergirl" fans, this news sounds both terrible and incredibly polarizing.
RELATED: 'The 'S' is for sprinkles!' and Season 2: 'Supergirl' cast celebrates every day with donuts
To be able to understand all the inside jokes and backstory for these upcoming crossovers, one would need to dive into 16 episodes of "Legends," 46 episodes of "The Flash" and a whopping 92 episodes of "Arrow." That's a daunting amount of TV to watch, and an insane amount of new characters to get to know.
What made "Supergirl" so wonderful is that it baby-stepped audiences into the DC Comics world, without ever seeming like a boring tutorial. People who never even flirted with the idea of becoming comic book aficionados were slowly introduced to the DC world and were proudly able to consider themselves fans.
In Season 1, "Supergirl" smartly built up to The Flash (Grant Gustin) crossover appearance. Kara Danvers (Melissa Benoist) had never met Barry Allen and, like many of the show's viewers, wasn't aware of his existence and backstory. Audiences weren't left in lurch to understanding the awesomeness of "The Flash," they were brought along for the ride, making it one of the most entertaining and exciting episodes of the season. It was just one new character, who by a freak accident ended up in Supergirl's world, and Benoist and Gustin's adorably awkward yet scorching chemistry together left fans wanting more.
Another worrisome move for "Supergirl" fans is that the best character on the show, Cat Grant, may be downgraded from series regular to reccurring guest star. Actress Calista Flockhart, who slays as the female power boss, has said she wants to stick with the show, but has also always been very vocal about not doing work outside of L.A.
RELATED: Stop looking for Superman, Cat Grant is the hero 'Supergirl' needs
Now that the show's production has moved to Vancouver, contract discussions are "currently ongoing" and CW president Mark Pedowitz says "We're happy to have her in whatever capacity is worked out," which is probably code for "we have to see if we have it in our much lower than CBS's budget to afford to keep her on the show."
Listen up, Pedowitz. Flockhart is worth every single penny. She is the true heroine on the show, and any demotion of Cat Grant screen time will be a devastating blow to the entire series.
RELATED: 'Supergirl' finale: Who died? Who's in that pod? And what's coming next in Season 2?
Overall, it's overwhelming for "Supergirl" fans everywhere to hear of all these upcoming crossovers. While Pedowitz touts the exciting event as "the biggest one ever," lovers of the characters in National City can't help but think of it as an elitist move. It seems like only die-hards are allowed into the DC TV world, when the goal should be to include as many new viewers as possible. Supergirl would never want to leave any of her fans behind, so The CW shouldn't either.