This is an archived article and the information in the article may be outdated. Please look at the time stamp on the story to see when it was last updated.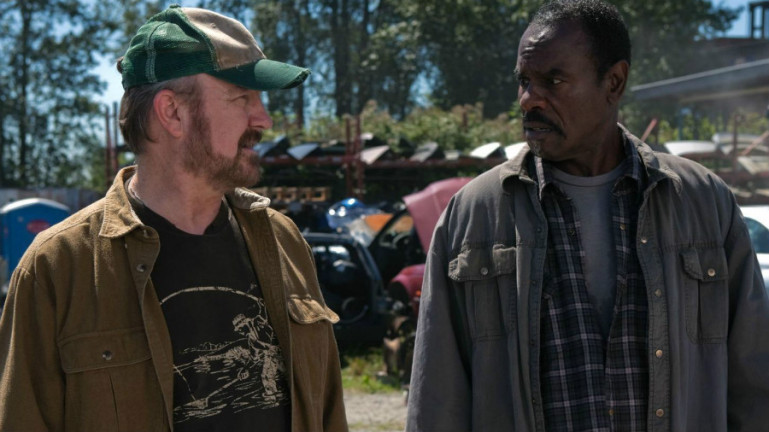 Wednesday (March 23) finds a few familiar faces returning to "Supernatural." Fans know full well that just because a character dies, it doesn't mean it's the last time they'll show up in the series. Sure, Bobby Singer (Jim Beaver) has appeared multiple times since his character met his untimely demise.
Now, in the episode titled, "Safe House," Bobby will return to the show once more and he's bringing Rufus Turner (Steven Williams) with him.
RELATED: Celebrate Jensen Ackles' birthday with Dean Winchester's 5 funniest 'Supernatural' moments
Zap2it got a chance to talk with Williams about his return to the series. Not only does he give us a glimpse at what to expect from the flashback-filled episode, Williams sheds some light on what his own hunter skill-set would be. (Hint: he'd be great at all the things!)
Zap2it: It's been a while since fans have seen Rufus in action. What can fans expect from this episode?
Steven Williams: This particular show is done in flashback format. The boys run across a case … some monster, some entity, some ghost. Then, they run across a journal. In this house, they run across Bobby's journal. Bobby and Rufus worked the same case years ago. So what it is is a juxtaposition of the boys working the case in the present and Bobby and Rufus working the same case in the past.
Bobby and Rufus did a sloppy job or something and the ghost is not dead. It shows the two of us working — what they're doing and what we did.
It sounds almost like the story will show the four of you working together in a way.
It's going to flow into each other. I think the writers have written this thing rather cleverly and it's been directed rather cleverly. You're going to enjoy the visuals also — we intertwine, almost.
You may see the Dean (Jensen Ackles) character and then it segues back into the Bobby character or the Rufus character doing the same thing, you know, because we have similar ways of working … particularly the boys and Bobby. All hunters work different but these four guys sort of work very similar.
What was it like returning to the show after five seasons?
There are wonderful actors in the show I get to interact with and Jim [Beaver] is just a delight. Being partnered up with him is just an absolute delight. There's so much pathos, there's so much fun going on. You know, we're two grumpy old men who are having a love/hate relationship. A love/irritation relationship, let's put it that way.
RELATED: Sheriff Jody Mills tends to some awkward 'family business' on 'Supernatural'
There are some underlying things, it's not quite hatred, but these two guys were partners. Remember, they were partners in the past and they depended on each other for their lives and they understood how dangerous what they were doing was. There's a bond that happens between people who are facing death in their job every day.
Once Rufus died, did anyone give you a hint you'd be back?
Nope! I don't know why, but I always felt like Rufus would be back somehow. You know, everybody's got their eyes on the fanbase too. When a character connects with the fans, I would think they'd want to pop him out there every once in a while.
Looking at the storylines too, I thought there was a great possibility for Rufus to come back. So we have, even though it's in a flashback, we've come back. We've still got possibilities … we could be telling that story of what happened in Omaha.
Why is there this very serious rift between Rufus and Bobby? There is a tear in their relationship that's quite serious beyond that grumpy old man thing that they do in irritating each other, there's a tear in there that's quite serious. I'd like to hear that story.
Can you give us a hint about this entity you guys are fighting?
Watch your back! That's all I can tell you.
Fair enough! Speaking of watching your back … if you were a hunter in real life, what would be your weapon of choice?
I'm a very good shot. I shot expert in the army. I like shooting so, I would say, some firearm … definitely some firearm and I would definitely like to know how to use my body. I was a boxer in the army and I like martial arts, even though I'm not a martial artist.
So, it would be a firearm … and um, whatever kills the monster! You've got to remember, different monsters are killed by different things — a special knife, a special this, a special that. It's got to be burned, you've got to dance with it three times and take it to dinner and then gut it … you know, shit like that!
RELATED: WWE's The Miz meets Sam and Dean 'Beyond the Mat' on 'Supernatural'
It sounds like you have your bases covered.
I just found an answer. I would be an expert with every damn weapon for every damn monster! I would research what kills that monster and then I would be an expert in that weapon! That would make me a well-rounded cat, you know?
Hunters have to be well-rounded, that's for sure.
You've gotta be versatile. You can't just be an expert with a slingshot because you can't just kill some shit with a slingshot.
Unless the monster in question is Goliath.
Exactly.
RELATED: The Trickster moves behind the camera for some 'Supernatural' mischief
"Supernatural" airs Wednesdays at 8 p.m. CT on The CW.