This is an archived article and the information in the article may be outdated. Please look at the time stamp on the story to see when it was last updated.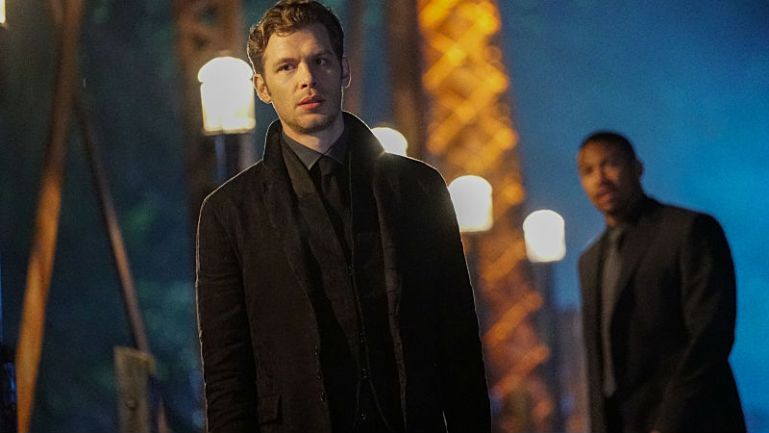 Meet the new boss, but is he same as the old boss? The third season of "The Originals" has come to a close with seemingly all of New Orleans being turned on its head. The Mikaelsons are no longer a force to be reckoned with.
Instead, they were dispatched by Marcel (Charles Michael Davis), as he took their compound by force. He and his henchmen sprung into action, putting Elijah (Daniel Gillies), Freya (Riley Voelkel), Kol (Nathaniel Buzolic) and Rebekah (Claire Holt) into deep sleeps with their lives bound to — Who else? — Klaus (Joseph Morgan).
So what becomes of the Mikaelson bad boy who's already gone through the torture of losing the woman he loves this season? He stands trial for all of the Mikaelsons sins against the French Quarter and winds up staked with Papa Tunde's Blade and being bricked into a tomb until someone decides to let him out.
RELATED: From Jon Snow to Glenn Rhee — are fake deaths the new TV trend?
It's a bit poetic given how Klaus did this exact same thing to Aurora (Rebecca Breeds) earlier in the season. However, Marcel choosing this particular punishment doesn't speak well to his intentions with the city.
That's got Vincent (Yusuf Gatewood) a little concerned. If these are the lengths Marcel is willing to go to, who's to say he's any better than the Mikaelsons? The last thing the city needs is another ruler just like them.
A clash between them — whether the Mikaelsons are present or not — is going to be interesting to see.
In the meantime, the caskets containing the vampire siblings — minus walled away Klaus — are being hauled around in a truck by Hayley (Phoebe Tonkin), as she searches for the cures that will resurrect them and untie their fates from that of Klaus.
After all, who else is going to find the poor fool hidden in that tomb somewhere?
That's a lot of balls in the air, sadly we're going to be waiting a long time to see how they land. "The Originals" will return in 2017.