This is an archived article and the information in the article may be outdated. Please look at the time stamp on the story to see when it was last updated.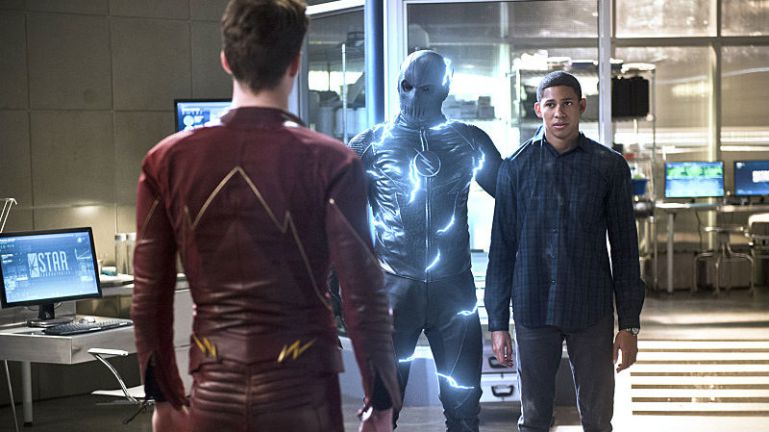 Zoom (Teddy Sears) is many things on "The Flash." He's a monster, a killer, as evil as they come. However, it turns out he's also a lover. That came into sharp contrast on the April 19 episode of "The Flash" when Zoom snatched not only Barry's speed but Caitlin (Danielle Panabaker), kidnapping her to Earth-2.
You see, while Zoom did come to Earth-1 to take The Flash's speed, that doesn't make his feelings for Caitlin any less real.
'While he played every other member of STAR Labs and convinced them he was this other guy, his feelings for Caitlin and the connection they had was 100 percent real and authentic," Sears tells Zap2it. "As a sociopath is wont to do, he's going to try to get his way no matter what."
As for his plans for Caitlin now that he's taken her, that's something Sears isn't ready to spill about just yet.
RELATED: 'The Flash': Teddy Sears didn't want Jay Garrick to become Zoom
"We will get into why he stole Caitlin more in the future," he explains. "But to tease it, his feelings for her were always real and the writers wanted to hammer the point home that it's really interesting to see a guy pretend to be one way with everyone else but then have this sort of thing kind of creep up on him where he has real and lasting feelings for somebody else."
"They did have a special connection very early on. When the season began they were both strangers in a strange land — Jay literally, but Caitlin having just lost Ronnie," Sears continues. "I think they formed a bond very early based on where they found each other. Caitlin was not part of the plan."
RELATED: 'The Flash': Barry travels back in time and screws with the timeline again
Of course, given the fact that he's an inhuman monster, chances are Caitlin isn't going to be warming up to him anytime soon. Then again, given Earth-2 Caitlin's Killer Frost alter ego, maybe there's something inside he can bring out in her.
As for what Zoom plans to do with Barry's speed, Sears teases, "It is so he can become more powerful, but there's more to it that we will reveal in future episodes."