This is an archived article and the information in the article may be outdated. Please look at the time stamp on the story to see when it was last updated.
DALLAS –  Networking with women "who look like you" bonding over brunch and mimosas sounds amazing, right? Well, Sydney Chandler, better known as the "Baddie Godmuva," created a space for women to "celebrate, collaborate, slay and socialize."
The Baddie Brunch Series debuted January 2016 and has expanded to bring more women of color together ever since. Each brunch has a theme including attendees wearing blue to focus on women in business or cultural events like wearing yellow for Beyonce's Lemonade album release, allowing women to engage, reflect and share.
"I love it because I started doing something on accident," Sydney says, "and it grew and it manifested into something great."
Initially wanting to get together with friends and take cute pictures over brunch, Sydney created a social experiment that turned into a demand for women in Dallas. Since hosting her first brunch, the Baddie Brunch Series has hosted quarterly brunches in cities including Dallas, Houston and Austin.
Forty women attended the first year's anniversary brunch; the number doubled at the second anniversary last January.
"Representation matters and I truly believe that, and when you go into a space where women look like you, their hair is natural or they have bundles or they're dressed like you, you feel a sense of belonging that you don't always feel when you're in the workplace."
After listening to her audience, Sydney decided to include more than just ladies at her events.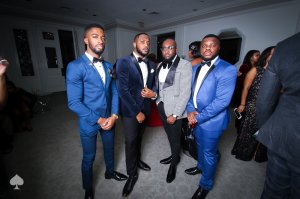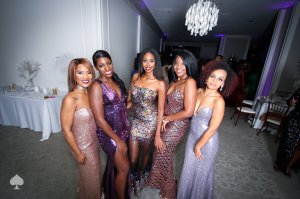 "I started bringing fellas into the Baddie Brunch Series last year after my one year anniversary. I listened to the people… I have to listen to the consumer, and sometimes the consumer may not fit into my demographic, being men. I heard them complaining saying, 'oh my God, why can't I come?'" And some of the ladies want to see men… so immediately following brunch I open it up into a day party and it became really successful."
She also hosted her inaugural Midnight Ball last year, which was co-ed.
Sydney is also part of a podcast entitled Good Culture with co-hosts Kenny Reeves and Terrence Lee, which focuses on cultural topics including sports, fashion, award shows and social media.
Although she's seen great success in a short period of time, Sydney still plans on expanding her brunch series to other cities and internationally. Her goal is to plan the ultimate Baddie Brunch and be a part of something meaningful.
"I want to be known, you know? And I want to be known for something special. Something powerful and something empowering."