This is an archived article and the information in the article may be outdated. Please look at the time stamp on the story to see when it was last updated.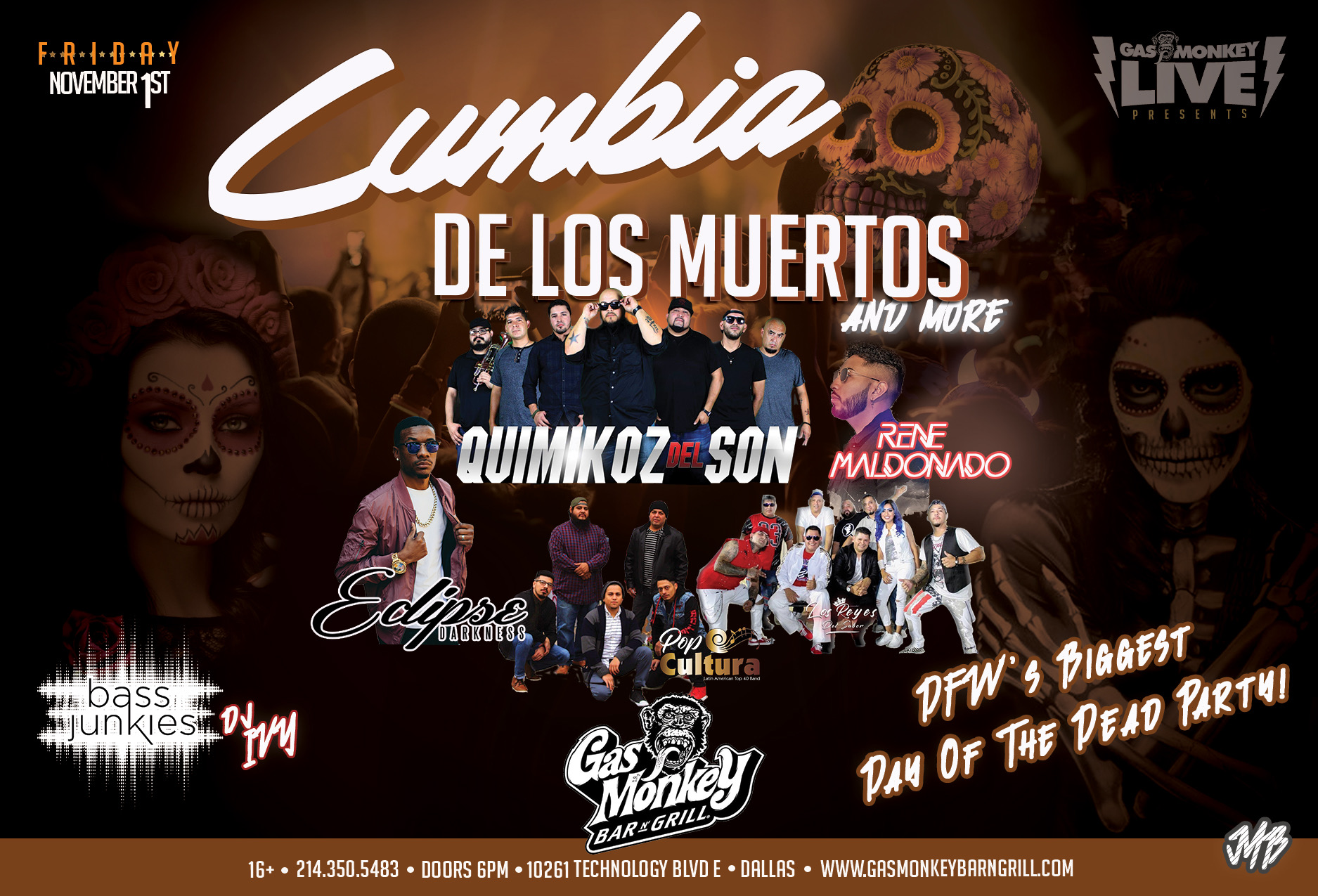 Sure, there are plenty of Dia De Los Muertos events around Dallas/Fort Worth today and tonight, but only Gas Monkey Bar & Grill has Cumbia De Los Muertos!
Cumbia De Los Muertos is Friday, November 1st and features Quimikoz Del Son, Los Reyes Del Sabor, and Bass Junkies. Ages 16+ are welcome!
Visit here for tickets or more info.