This is an archived article and the information in the article may be outdated. Please look at the time stamp on the story to see when it was last updated.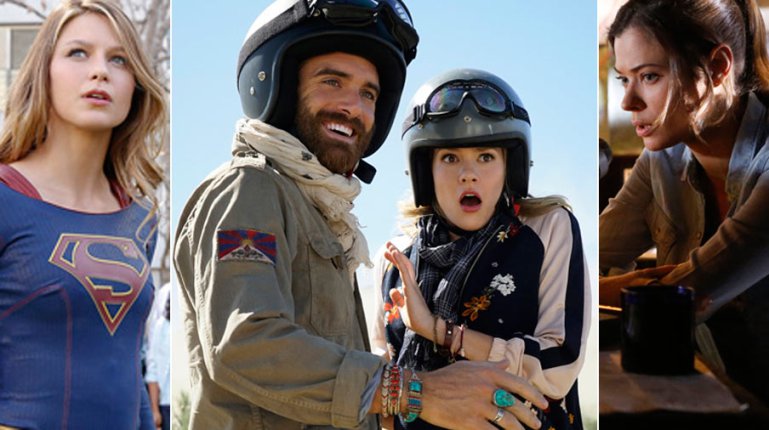 The fall lineup for The CW has arrived — and here are the trailers for the network's new comedy, drama and a superheroic "welcome to the family" that they hope will fuel a strong 2016-2017 TV season.
The drama "Frequency, " the comedy "No Tomorrow," and the much-hyped move of "Supergirl" is making headlines, as the caped crusader joins her heroic brethren after a debut season on CBS.
Trailers can be found for the new CW shows below, along with descriptions.
'Supergirl'
Action/drama, Mondays at 8 p.m. ET/PT
By now, you know the story: Kara Zor-El was sent to Earth like her famous cousin and raised by Earth's Danvers family. Now, the mid-20s super being is embracing her powers, hanging with Martian Manhunter and dealing with evil threats. Supergirl will now lead into "Jane the Virgin" on its new network, while retaining its old timeslot.
Cast: Melissa Benoist, Mehcad Brooks, Calista Flockhart, Peter Facinelli
Producers: Michael Cedar, Yahlin Chang, Michael Grassi
'Frequency'
Drama, Wednesdays at 9 p.m. ET/PT
Based on the somewhat-well-remembered 2000 Dennis Quaid flick, "Frequency" tells the tale of a detective who can talk to her deceased father via ham radio. Working together to solve crimes and patch over long-held grievances, the duo soon discover that they must also grapple with time-travel-like side effects of helping each other across the decades.
Cast: Peyton List, Riley Smith, Mekhi Phifer
Producers: Toby Emmerich, Jeremy Carver, John Rickard
'No Tomorrow'
Comedy, Tuesdays at 9 p.m. ET/PT
In what is quite possibly the first TV show to have a main character named Evie since "Out of This World," this CW comedy tells the story of a timid manager at an Amazon-like company. When she falls for a YOLO guy who insists the world is about to end, she is taught to live each day to the fullest. As the pair set out to complete their bucket lists, hijinks ensue.