This is an archived article and the information in the article may be outdated. Please look at the time stamp on the story to see when it was last updated.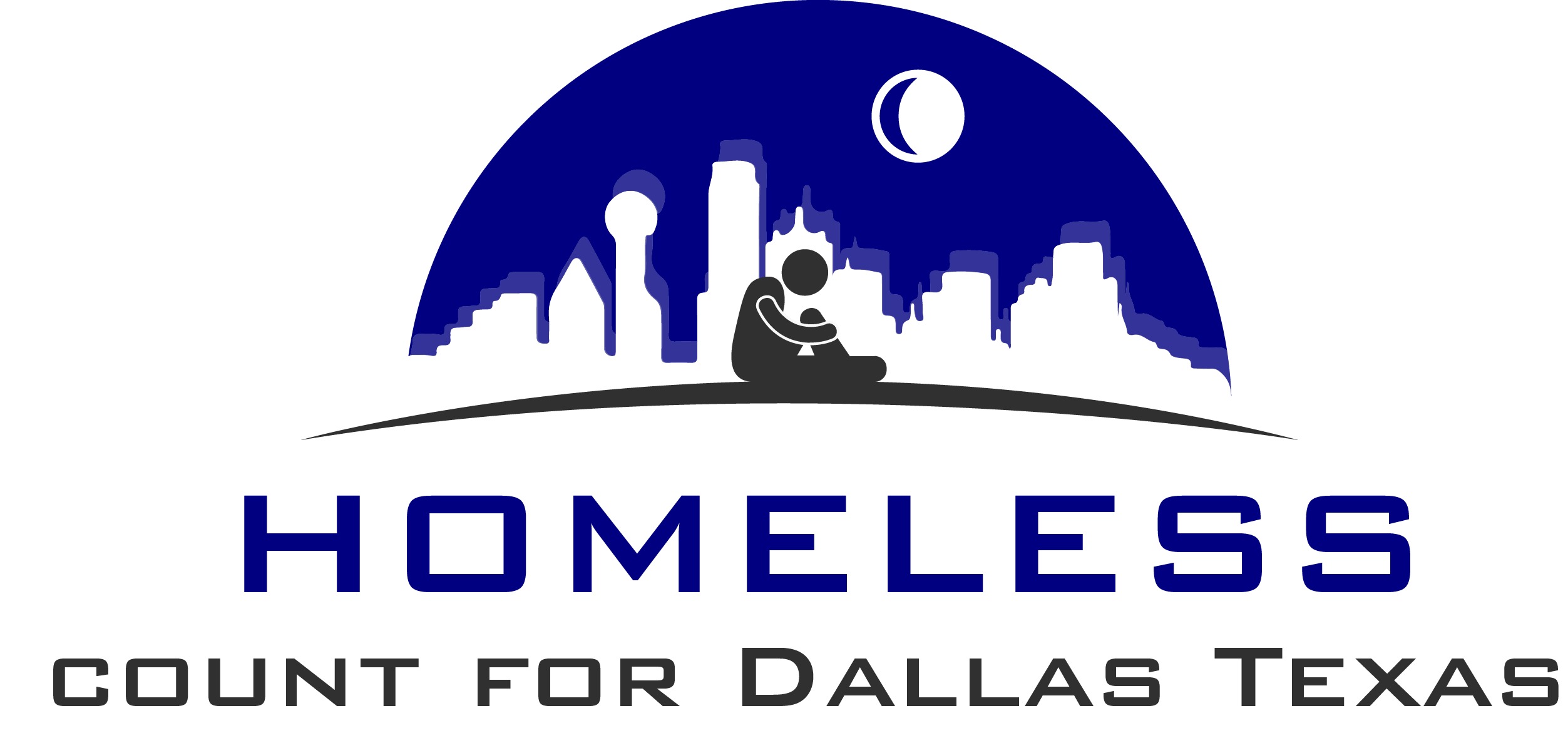 NORTH TEXAS – Heads up, DFW! It's time for ALL Texans to be counted and your 👈 help is needed.
The 2018 Point-in-Time Homeless Count is taking place from 7 p.m. – midnight on Thursday, January 25, and volunteers are needed to help count those who are homeless and unsheltered (sheltered are counted by shelter personnel). Metro Dallas Homeless Alliance, which coordinates the counts for Dallas and Collin counties, needs 1,500 volunteers, according to MDHA Development and Communications Director David Gruber.
The count will take place during similar times across the state. Here's where you can find your county's government page to search for info about the 2018 Point-in-Time Homeless Count in other areas.
The count takes place outside, for the most part, so you'll want to dress appropriately. Federal guidelines mandate the count must be done on one night that falls within the last 10 days of January, in case you're wondering, 'WHY January??'
Aside from getting one of our big 2018 chores out of the way, conducting the count right now lets us know immediately what our homeless situation is in North Texas. The Counting Us for iOS and Counting Us for Android apps are used, inputting the info in real time, so when the count is over at midnight, MDHA gets results immediately. No more waiting while tabulating from pen & paper. 🚫
All sorts of church, service, and other community organizations work the count annually, according to Gruber, along with individuals who show up year after year, simply out of service to the community. Shout out to ALL of you. 👏👏👏
Participating in the count means a quick training from a launch site before working with a team and approaching the homeless, documenting their locations and gathering basic info, such as gender and approximate age. You'll also conduct a quick interview (if s/he is willing), clicking answers to a few questions before submitting. This aspect of the count helps get outreach programs to where they are most needed, and quickly; for example, data detailing where homeless military veterans are will be given to vet outreach programs, and by the next day they can know exactly where to go to offer assistance.
All because you 👈 helped.
Dallas County will launch its count from two main locations: First United Methodist Church of Dallas and Wilshire Baptist Church.
Here you can find –> Directions and parking info for both launch sites.
You/your team can register here to volunteer in Dallas County.
You/your team can register here to volunteer in Collin County.
You/your team can find all other Texas counties websites here.
MDHA has posted to YouTube a detailed 2018 Homeless Count Volunteer Training video, letting you know what to expect, tips and best practices, and what happens after the count.
Basics of the 2018 Homeless Count (may vary slightly from city to city):
You must be at least 18 years of age.
You usually work in teams of 3-5 and may come as a group or be put into teams at the launch.
You may have an escort, depending on the areas/situations.
You can request the areas where you'd like to count.
You'll use your smart phones (iOS or Android) and the Counting Us app.
Along with your reflective or brightly colored January attire (layers maybe? Because Texas weather?? 🌞❄️🤠 ), bring with you:
🚙 A gassed up vehicle for your team
📲 At least one fully charged smart phone or device with the Counting Us app downloaded
📱📱 At least two fully-charged smart phones
🔦🔦 At least two flashlights with charged batteries
🤝♥️ Optional: Bottled water, granola bars or other non-perishable snacks to hand out
MDHA is a non-profit, so your good deeds may go toward volunteer hours you're working on (which means bring your paperwork with you). If you're volunteering in a county other than Dallas or Collin, check with those Homeless Count administrators.
All of our local count information feeds into the Texas count, which feeds into the national count. Results from North Texas will be shared with the public in the State of the Homeless Address in March. The national data takes a bit longer to break down.
📣 Another way you can help is to download the flyer and help spread the word. If you're sharing on social, use the @MDHA handle and #dallascounts2018 hashtag — or flyers and social info from your community.
Because we all count!