This is an archived article and the information in the article may be outdated. Please look at the time stamp on the story to see when it was last updated.
DALLAS – Millennial women are excelling right and left in corporate America these days, especially in Dallas.
Kian Hervey, a Flight Ops Engagement Specialist at Southwest Airlines and the creator of Forty Magazine, an online publication for young professionals, and Devoreaux Walton,  owner of etiquette and image consulting firm The Poise Pursuit, both have found success in their careers and now guide other Millennials in the right direction to accomplish career goals.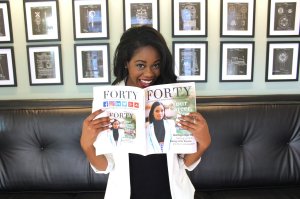 Forty Magazine, a resource for young professionals to build their dream career, focuses on your 40 hours a week from campus to corner office. Content is catered to entrepreneurs or professionals in a corporate work place setting.
The Poise Pursuit, is focused to help busy professionals elevate their careers using the powers of presence and appearance to thier advantage. Whether an entrepreneur or corporate professional, the firm works with them to make sure their presence and interactions on how they engage with others isn't just professional, but appropriate for their profession.
You can find more info on Kian on Instagram and Facebook.
More information on Devoreaux can also be found on her Instagram, Twitter, Facebook and YouTube channel.