This is an archived article and the information in the article may be outdated. Please look at the time stamp on the story to see when it was last updated.
For actors of musical theater, the Gershwin name and sound are steeped with history and importance.
That's why actress Mariah MacFarlane feels a sense of responsibility to do it right in her performance as Billie Bendix in Nice Work If You Can Get It, now showing at the Music Hall at Fair Park.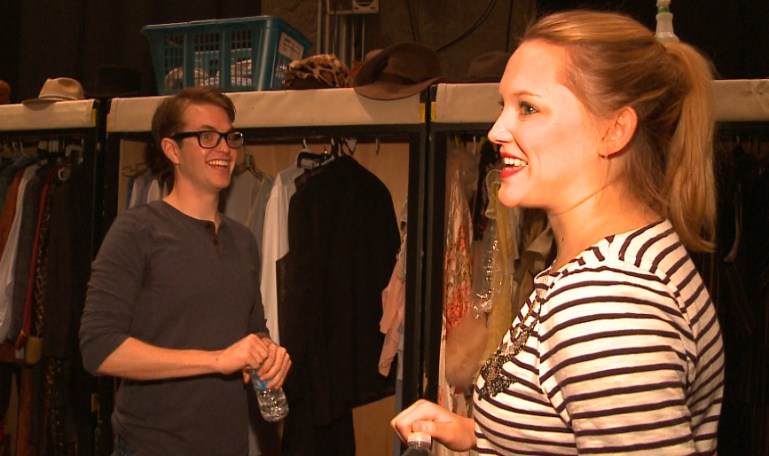 MacFarlane says, "When you hear the music it stirs something in you. I feel the pressure to live up to how brilliant it all is."
Her co-star, Alex Enterline, is sentimental listening to the music. He remembers listening to Gershwin records at his grandmother's house as a kid. Enterline likes how the songs are brought out in surprising ways.
The is partially why Michael Strunsky, Ira Gershwin's nephew, has worked so hard to continue to the family legacy.
When Ira Died in 1983, Strunsky helped his Aunt with the management of the copyrights for the Gershwin music and helped bring it to new generations and sensibilities.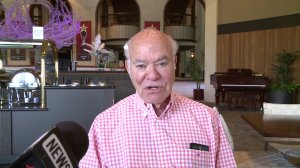 Another group making sure to bring Music and History to the masses is the Dallas Summer Musicals, who will celebrate 75 years next year.
They have been bringing Broadway to Dallas and getting a lot of recognition doing so. Their current production launching it's national tour in Dallas is Nice Work If You Can Get It. Critically-acclaimed and well received, this musical comedy features music from George and Ira Gershwin.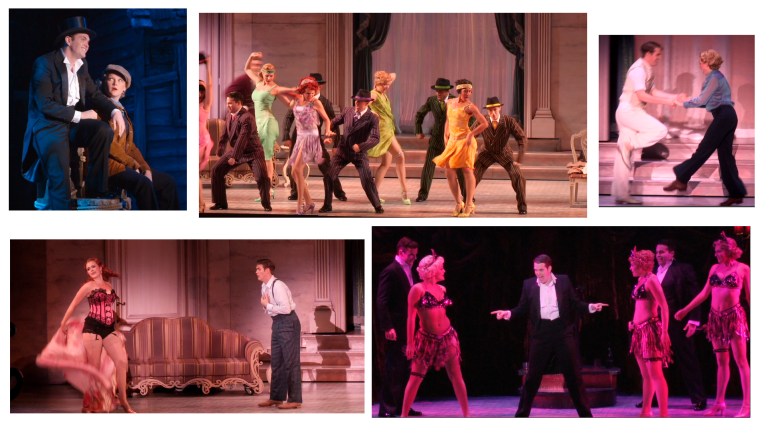 It took a little creativity to bring the Broadway show to Dallas and beyond.
Choreographer and director David Eggers explains, "We came up with some delightful things to replace things that we couldn't do on the road." One of those things was having to find a new way to bring sets in and out with out the large Hydraulic lift they had in New York.
For the actors their biggest challenge was building stamina for the parts. They explained once it starts they never stop except to change outfits.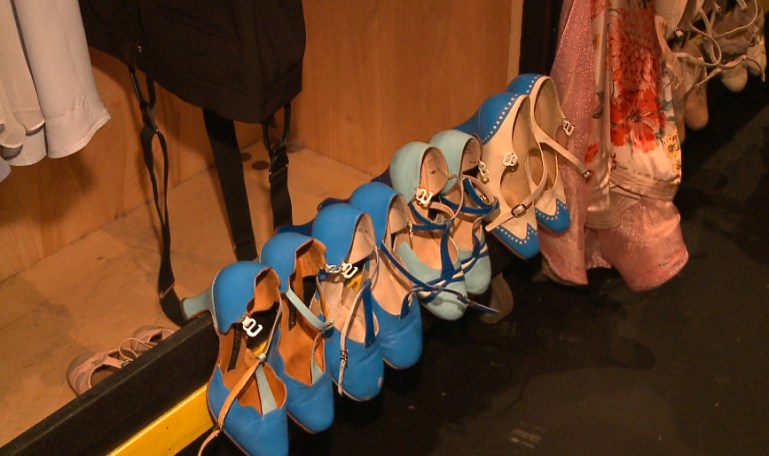 Well if you are looking to get your Gershwin on or a want a laugh, you may try DSM's play and see why the actors think "It's Nice Work If You Can Get It."