LOS ANGELES, CA --  It wasn't too long ago when Kylie Jenner declared Snapchat "dead" after the apps most recent updates. Now bad gal Rihanna has a really good reason to talk that talk.
Check out what the social media app posted in their discovery feature.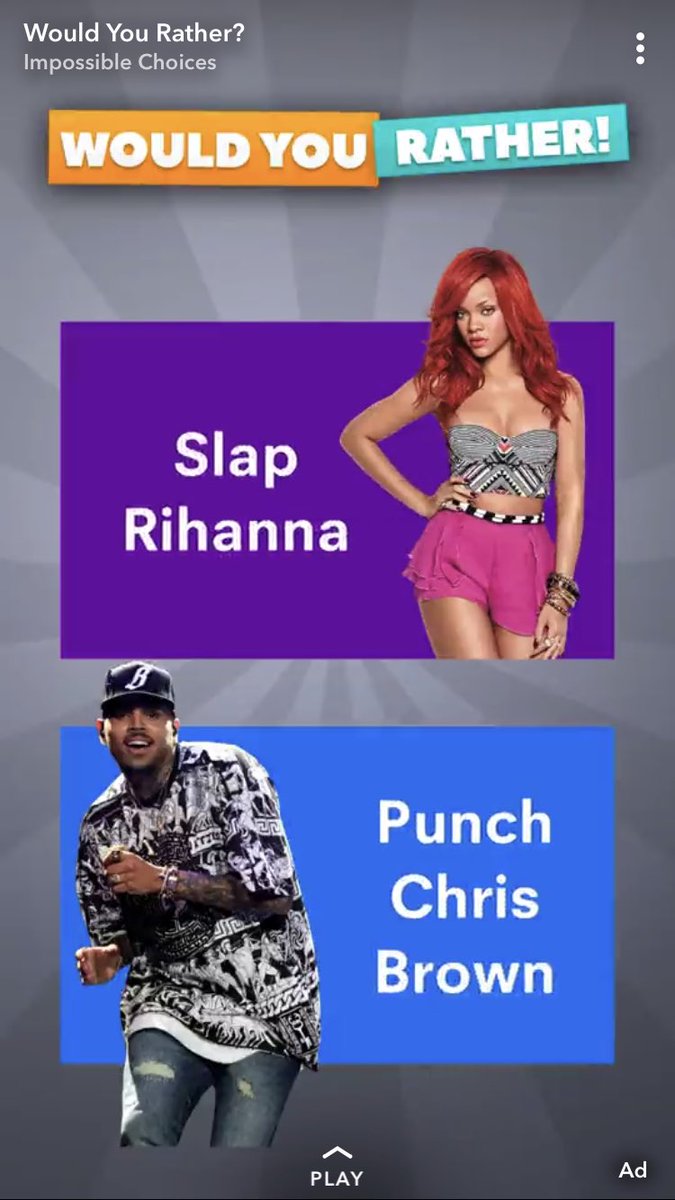 Yep. They went there.
The "ad" is in reference to Chris and RiRi's infamous incident back in 2009. Chris violently assaulted Rihanna after a heated argument.
Long story short: The two have moved on but apparently Snapchat hasn't. Once Rihanna got word of the post she immediately called the app out. Snapchat did pull the ad and apologized saying "the advert was reviewed and approved in error."
Well, RiRi isn't buying that. In a post she says Snapchat "intentionally brought shame to domestic violence victims and made a joke of it."

Since then, Snap's stock value has reportedly lost at least $800 million. Just add that to the 1.3 billion they reportedly lost when Kylie Jenner tweeted she didn't use the app anymore.
Now usually a social media platform dies because they go out of style. But at this rate Snapchat seems to be forcing itself to go ghost.