HOUSTON -- Queen Bey could drop anything and her fans will drop everything to support. So what's got the hive buzzing this week? Well,  they're confused on whether a Bey and Jay tour is really in the works.
The guessing game started when a Facebook event popped on news feeds. It detailed an On The Run Tour 2 with a set date of July 30 for its kickoff at Lincoln Financial Field in Philly. Before the shares and likes could reach their potential the event suddenly disappeared!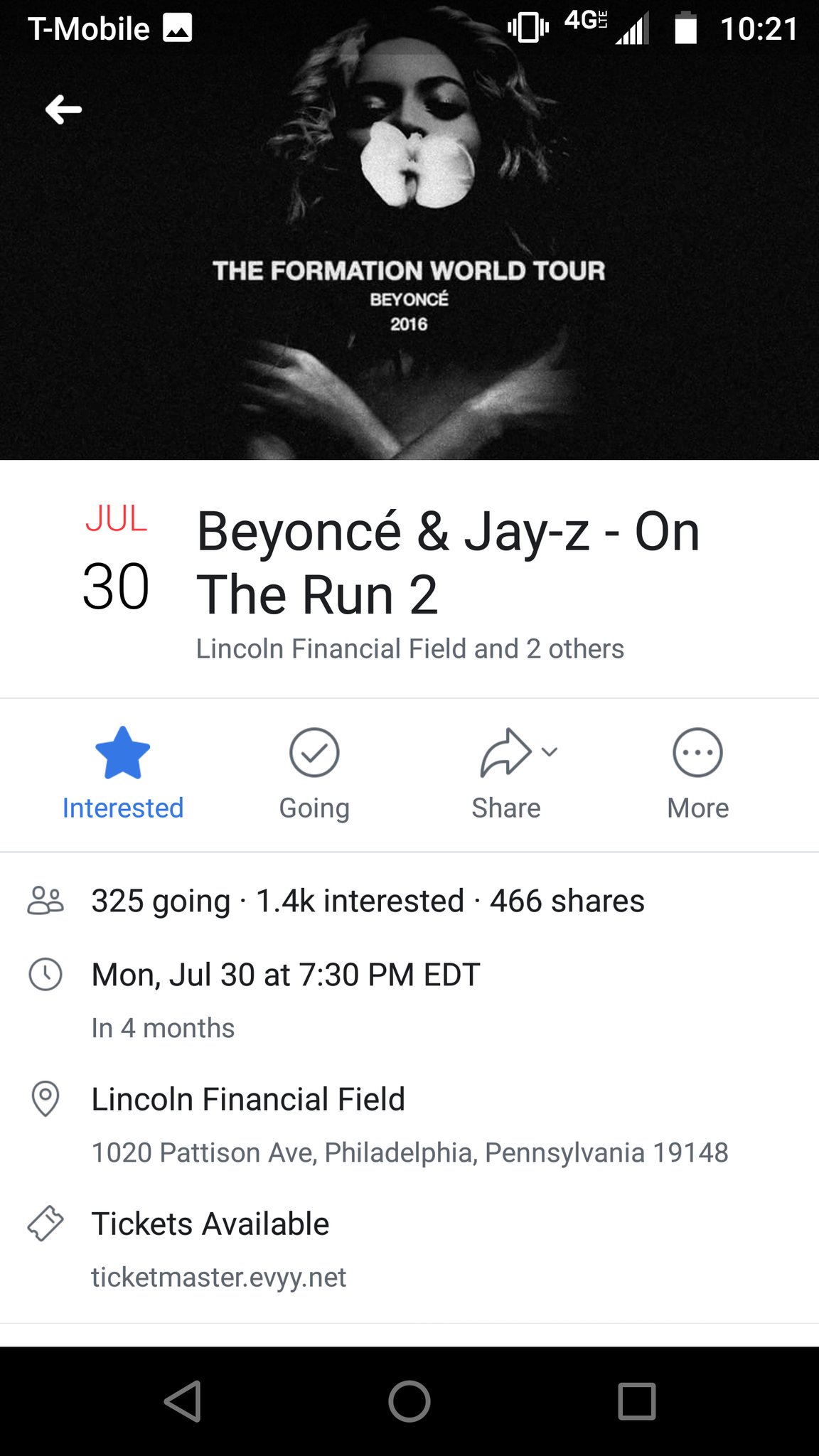 Clue number two popped up, this time on Ticketmaster, with a countdown to pre-sale tickets. By the time NewsFix logged on -- it was gone, too!
Um... is there a Beyoncé Jay Z tour coming????

Just checked this on @ticketmaster ... https://t.co/NBaJSAqPnj—
Alex Holley (@AlexHolleyFOX29) March 05, 2018
Well, those two clues were enough to send die-hard fans into cardiac arrest. Okay, we're exaggerating, but you know how the Beyhive can be.
Seriously though, what's the verdict, Mr. and Mrs. Carter? Are y'all giving your fans a summer tour or nah?