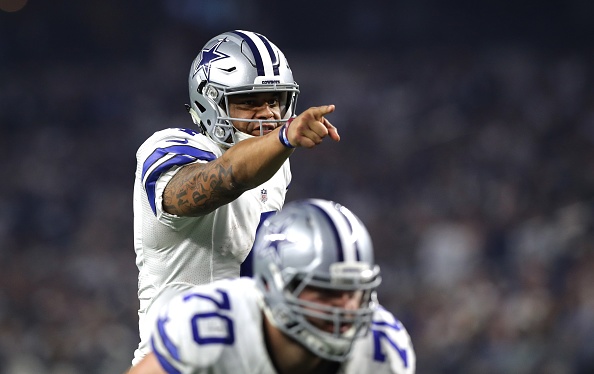 ARLINGTON — The Cowboys reinforced that they're one of the top teams in the NFL Monday night, as they easily tamed the Lions with a final score of 42-21.
The team has already moved on to the next game but before we could do the same, we wanted to relive a few of the finer plays of the night.
Like the one when Dez Bryant and Jason Witten teamed up for a beautiful trick play.
"We believe in marinating those plays because there's a lot of different looks that you can and can't get based on what the defense sees," says Dallas Cowboys Head Coach, Jason Garrett. "And Dak cashed in on it and Dez on that particular play cashed in on it as well."
And then there's the highlight reel play involving punter Chris Jones annihilating Andre Roberts! He now goes by a new nickname, Chris "The Puntisher" Jones.
Okay, so what's next?
The 13-2 boys take the field Sunday against the Eagles in the last regular season game. And we know all you Romo fans are wondering if you're going to get to see the veteran suit up.
"We'll figure out what the rotations are if there are any at any position. But Tony's worked hard in practice and he's clearly refining his skills as he's coming back of the injury," Garrett says.
Guess we'll see. But as for now, you may not want to hold your breath.