DALLAS -- While the #MannequinChallenge has everyone standing and sitting around like big dummies...
Another new challenge has the Internet falling out -- literally collapsing on the floor. It's called #AndysComing. Someone screams, "Andy's coming," and everyone falls down...
Okay, that's funny. But uhhh -- Who the hell is Andy?!
Andy Griffith? Nope.
Andy Warhol? Nah...
Andy from "Toy Story?!" Yep!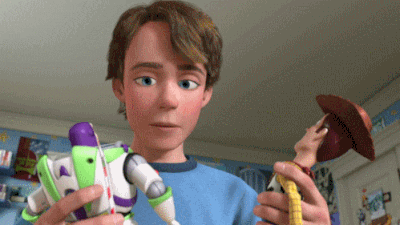 Remember how Woody & the gang would come to life, get into all types of toy trouble, then someone would scream -- "Andy's coming!?" And they'd all go stiff?
Ha! That makes it even funnier, right?!
Or not.